My little boy is due February 2019 but I've known for a long time that my preference in baby clothes is very much skewed towards the gender neutral and whether I had been expecting a little girl or my little boy, I would have still done a fair amount of shopping with brands that stock unisex baby clothes! With that in mind, I've already begun scoping out and shopping with some of the best gender neutral baby brands on the market and I'm putting together this roundup for other mums and dads who love the variety of styles and colours these brands deliver. 
Best Gender Neutral Baby Brands
I love the look of pretty much everything on the Rainbows & Sprinkles website! From their dungarees to their cute bandanna bibs the products scream paired back quality and style. I'm a big fan of how bright and patterned everything is and love that you can preorder items in different fabrics too.
https://www.rainbowsandsprinkles.co.uk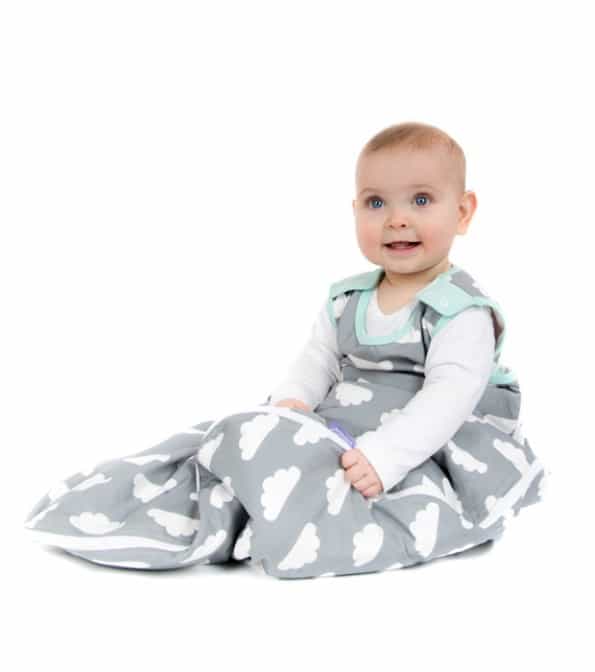 I came across Mama Designs on Instagram recently and fell in love with their quirky, stylish sleeping bags, bibs, muslins and basically everything else they stock! Not only do they offer a fantastic range of the very best gender neutral baby items but they have lots on there to shop for mums too – from feeding blankets to bamboo breast pads – so their website is a must shop!
When it comes to gender neutral baby clothes Fred and Noah have hit the nail on the head! They have a huge range of different items, although it was their range of patterned baby leggings that caught my eye from the get-go.
They also won me over with their incredible range of matching mum and baby leggings…which I will definitely be investing in because you can't beat a matching pair.
Some people in my life might say that I have a slightly unhealthy obsession with Finnish Baby Box, a brand which has everything you need for your new arrival in one place! I first came across them in a Facebook video (shown above) and ever since have shown that video to pretty much every person I know.
However, it wasn't just the sheer practicality of the box that caught my eye, it was their bright, stylish and gender-neutral designs that I fell in love with.
https://www.finnishbabybox.com/en/
The founders of Tobias & The Bear say "Modern, design-conscious parents look for so much more than the 'pink is for girls', 'blue is for boys' style of dressing." and I couldn't agree more!
I'm so sick of looking in mainstream stores and only having one colour choice for my little boy, so I adore the choice of patterns and styles that this UK brand has to offer. 100% of their clothes are made in the UK which is super appealing and all of their fabrics are organic.
https://www.tobiasandthebear.com
Bear & Babe is another gorgeous brand that I came across on Instagram and I'm so glad that I've found them. They specialise in rompers, leggings and harem pants with clothes for children aged 0 to 6 years old – all of which are made in Sheffield.
I love that they're a UK brand and that all of their beautiful clothes are organic and handmade, and of course how many options they have for mums and dads looking for that gender neutral style.
So, there you have it – my list of the very best gender neutral baby brands… so far! As I discover new brands or my lovely readers suggest more, I'll expand this list to include all of the other stylish, unisex brands that I discover.
DON'T FORGET TO PIN THIS ARTICLE FOR LATER!